Queens and Long Island Real Estate News Updates
For purchasing or selling houses,
condos, or coops
The articles below are articles based on news from a feed on the internet. The news is about Real Estate in General. Find out the latest trends and whats going on. It can apply to houses, condos, coops, and rentals. Its important to know some of these things when you are looking to buy or sell coops, condos, or homes.
Today's Top Real Estate News
Provided by RISMedia News
7/7/2020  10:01:22 PM
5 Alternative Uses for an Empty Garage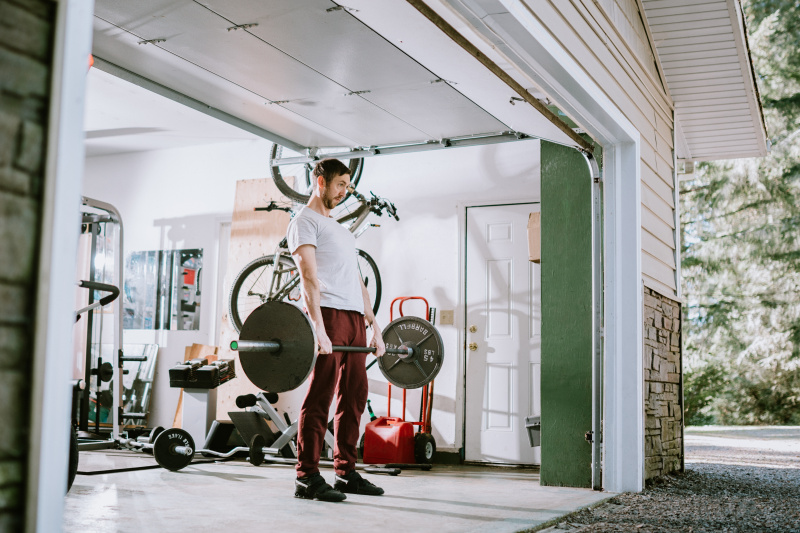 As hard as we try, it often seems like there's never enough space for everything we want to do. However, if you're a homeowner who finally won the war on clutter, you might be wondering what to do with a now-empty garage.

Here are five great ideas for what you can do to transform your garage:

Home Gym
If you want to work out but hate schlepping to the gym, turn your empty garage into a versatile home gym. Depending on which types of exercise you prefer, you can look online for inexpensive pieces of equipment. You can check out local yard sales or go online to find gently used equipment. You can also invest in mats, free weights and whatever else motivates you to work out.

Playroom
As your family continues to grow, you might find yourself with less wiggle room. If your garage is suitable, you can transform it into a kids' sanctuary where they can play in the sand, have painting stations and even play on a few low-sitting swings. The key is to make the space as child-friendly as possible, so that means upgrading your garage door opener, if necessary. It's important if you do use your garage as a playroom that your little ones aren't able to open the garage door. In addition, don't forget to pad the floor with high-quality padding and carpeting for your little ones to play on.

Spare Bedroom
If you love to entertain but simply don't have the room for overnight guests, you can transform your garage into a spare room. But before you start decorating, you need to make sure the space is insulated to keep guests warm. You also want to make sure it remains pest-free. Depending on the space, you might need only a coat of paint and a comfy bed to make your guests feel at home, or you may also need to invest in carpeting.

Office Space
You can use your garage to create the home office of your dreams. Even if it's only in a corner of the garage, you can liven things up with a fresh coat of paint and new office furniture. Since the floor is probably concrete, you can easily warm things up by using throw rugs around your workspace. The garage makes a great office space because it's separate from the rest of the home, meaning you'll have minimal distractions.

Mudroom
If you need a place to store coats, boots and book bags without cluttering up your entryway, use your garage as a mudroom. With a little creativity and elbow grease, you can install wall hooks for everyone's coats, as well as backpacks. You can also create a space where your family can leave wet umbrellas and muddy shoes outside.

When it comes to making use of an empty garage, there are a lot of things you can do. The key is knowing how to make the most of the space without pushing your budget.

Source: Anita Ginsburg/RISMedia's Housecall

Published with permission from RISMedia.
3 Overlooked Rooms Primed for a Remodel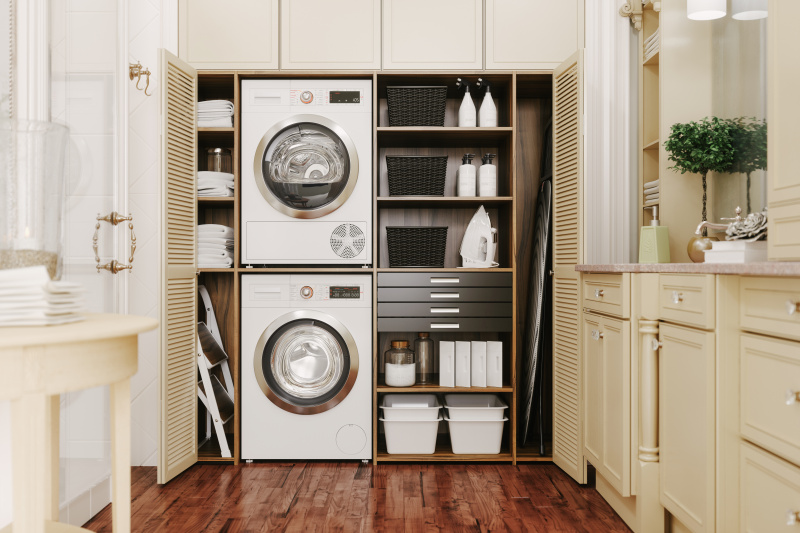 When you think of remodeling your home, your mind likely jumps immediately to your kitchen or bathrooms. While these are excellent spaces to remodel, there are plenty of other rooms throughout your home that can benefit from a little extra attention.

If you're in need of some inspiration for your next remodeling project, here are three rooms you should definitely consider:

Laundry Room
Laundry rooms are known more for their utilitarian value than their beauty, so it makes sense that they're not often considered for remodeling. A spruced-up laundry room, however, can allow you to be more productive by getting more laundry done, more easily. For example, you can add automatic laundry detergent dispensers that allow you to use the correct amount of detergent every time. Plus, you can add large countertops so you can prepare clothes more easily for washing and fold them when they're done. If nothing else, it makes sense to beautify the space where you do one of your least favorite tasks to help make it a little more enjoyable.

Garage
You park your car and store various items there, but, beyond that, your garage probably doesn't demand much of your attention. However, a remodeled garage can provide a multi-purpose space that you can be proud of. Remodelers can add enhanced insulation to make the space usable year-round. Then, with the addition of amenities including speakers, game tables and some comfortable chairs, you'll wind up with a great hangout space where everyone will want to congregate.

Mud Room
Given the clean-up that it helps prevent, it's a wonder that the mudroom isn't more appreciated. It makes sense, though, given that your mudroom serves as a simple pass-through on the way to a welcoming home. Renovation makes sense, though, to ensure your mudroom stays as clean and organized as possible and thereby helps the rest of your home stay clean, as well. By adding hooks for backpacks and hats, extra shelves for shoes and improved mats to capture dirt, you can make your mudroom just as welcoming as the rest of your home.

When it comes to any repair project, it's important to understand the parts of the project you can complete yourself and those you need to hire out. Proper delegation will ensure you can complete your project quickly with minimal interruption to your daily activities. This also ensures that you stay safe as you avoid any aspects of the project that you're not properly equipped to complete. With a quick completion, you may be inspired to renovate even more rooms around your home.

Source: Brooke Chaplan/RISMedia's Housecall

Published with permission from RISMedia.
A Home Equity Loan Could Affect Private Mortgage Insurance Requirements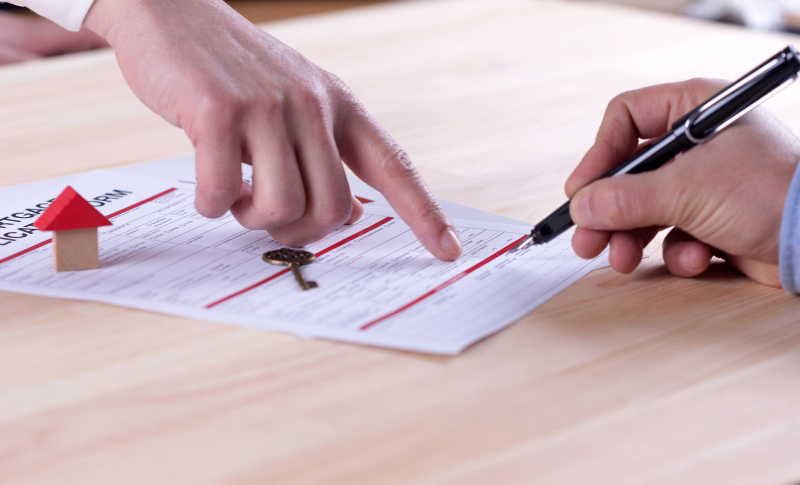 Homeowners often use their equity as a resource when they need to finance home improvements, a child's college education or another major expense. Before you tap into your home equity, consider the possible effect on your private mortgage insurance (PMI) requirements.

What Is Private Mortgage Insurance?
If a homebuyer puts down less than 20 percent of the purchase price, a lender considers the loan risky. Most conventional lenders therefore require a borrower who puts down less than 20 percent to obtain PMI so the lender will be compensated if the borrower defaults on the loan. A borrower must continue to pay the premiums until reaching 20 percent equity.

How Can Borrowing Against Home Equity Affect PMI?
Premiums for PMI are based on your loan-to-value (LTV) ratio. If you currently have less than 20 percent equity and pay for PMI, you may be able to obtain a home equity loan, but that'll increase your LTV ratio and, thus, your PMI premiums.

If you take out a home equity loan before you reach 20 percent equity, you may reach that goal much later than you would've without the home equity loan, and you'll have to continue to pay for PMI in the meantime. Depending on the amount you're currently paying for PMI, the amount you'd pay for PMI after taking out a home equity loan, and the interest rates on your mortgage and home equity loan, the additional cost might not make a home equity loan a good idea.

If you have more than 20 percent equity now, you aren't paying for PMI. If you take out a home equity loan that causes your LTV ratio to rise above 80 percent, however, your home equity lender and your primary mortgage lender may both require you to purchase PMI.

Should You Take out a Home Equity Loan?
A home equity loan can be a useful tool to pay for large expenses, but you should think things over carefully. If you're currently paying for PMI, a home equity loan could raise your PMI premiums substantially, and you could be on the hook for PMI payments for a much longer period of time than you would if you didn't tap into your home equity. If you've been working for years to pay down your mortgage and the combination of your existing mortgage and a new home equity loan would cause your equity to fall below 20 percent, you could have to deal with the additional expense of PMI, on top of mortgage and home equity loan payments.

Talk to your lender about your current LTV ratio and how a home equity loan would affect your PMI obligations. If your monthly costs would rise significantly, you might be better off postponing a large purchase or exploring other financing options.

This article is intended for informational purposes only and should not be construed as professional or legal advice.

Published with permission from RISMedia.
3 Tips for Low-Maintenance Landscaping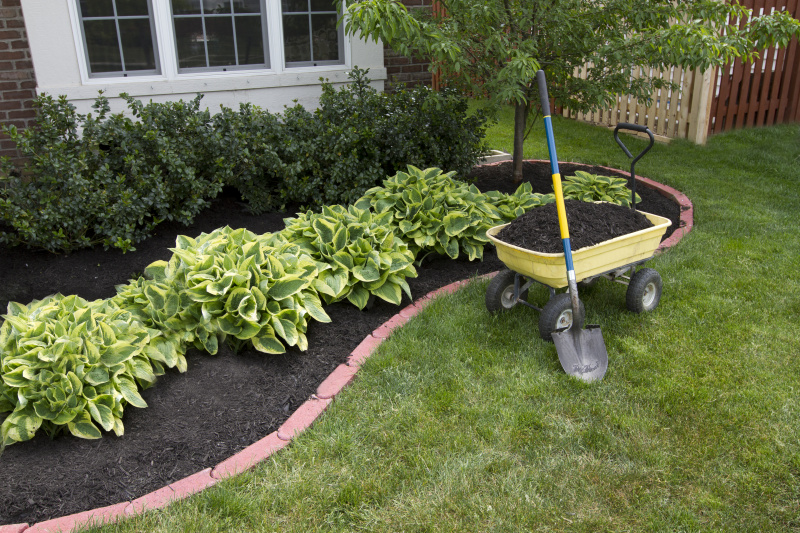 Having a beautifully landscaped property makes your home instantly more welcoming and can also increase your home value by boosting your curb appeal. However, unless you are willing to get down-and-dirty, or want to budget for a consistent landscaping team, a beautiful yard can seem like a daunting undertaking. Thankfully, there are some excellent options for low-maintenance landscaping for any home that you will love.

Go For Mulch
Whether you opt for an expansive lawn with easy to care for foliage surrounding it, or you opt for an even lower maintenance option to cover the expanse of your yard, you will no-doubt want to create a few planting beds to add visual appeal and variety. In these areas, keep it simple by covering the bed with a barrier cloth and mulch for weed control. You can opt to replace organic mulch (which will provide your garden with nutrients) annually, or select rubber mulch for a truly hands-off option. There are pros and cons for both options depending on your climate, so consult a local garden expert to find out what is best for your needs.

Choose River Rock
While river rock requires a larger upfront investment than mulch, it can be used in areas where mulch may have been used. Its benefits are similar to that of inorganic mulch--it will not decay over the course of the year and will not need to be replaced. Large river rocks can serve as an accent or focal-point in an otherwise plant-based yard, while smaller river rocks can take the place of full lawns.

Low-Maintenance Plant Choices
Native or Xeric plants are the perfect options to ensure that your yard has greenery without needing to be constantly tended to. Plants that grow locally are less-likely to need excessive care to flourish in your yard and climate, making them a logical inclusion in your landscaping. Alternatively xeriscaping your yard by adding Succulents like Aloe Vera, hearty ornamental sages, and Artemisia is an excellent way to add texture and beauty while remaining relatively drought resistant. This can allow you to conserve water and reduce your need to water often, but still have a visually appealing yard.

Having curb appeal doesn't have to mean sacrificing your hard-earned weekends on the yard. A little knowledge of your local climate can do a lot to ensure that your landscaping is low-maintenance and lasts for years to come.

Published with permission from RISMedia.
4 Ways to Help Transition Pets to Post-Quarantine Routines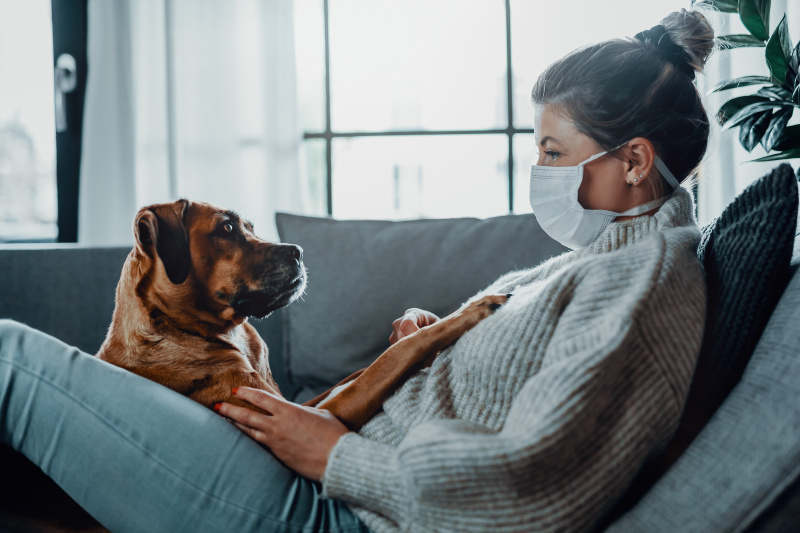 (Family Features) As states ease COVID-19 restrictions and people get out of the house to return to work, pets around the country may see their daily routines of hanging out with everyone come to an end.

Some dogs and cats handle routine changes easily. For others, a routine change at home can cause behavior issues, nervousness or separation anxiety.

A Suzy survey of 5,000 U.S. pet owners found nearly 70% of respondents are concerned their pets will have new or additional anxiety when they return to work. It's important to prepare pets for changes in routine, especially those that are new to a home, for their well-being and harmony of the whole family.

Consider these post-quarantine transition tips.

Make a Plan
The key to any plan is making sure everyone knows what to do. This goes for veteran pet owners and the owners of more than 221,000 new pets adopted or fostered since March, according to the 24Pet ShelterWatch Report. Pet owners should agree on the plan for their pets and details should be shared with children who help with care.

"Pet owners should make a plan with minimal and realistic changes to help their dogs or cats adapt to new routines," said veterinarian Elizabeth DeLomba, MBA, senior veterinary services consultant at VetriScience Laboratories. "Start by offering your pets belongings that make them feel safe and comfortable and add small things that promote mental and physical stimulation."

Practice the New Routine
Ease your pet into being alone by spending short periods of time away from him or her both in and outside the home and work your way up to hours of separation.

Use practice time to get your dog or cat used to what happens before you leave for work, comfortable with a crate or other safe space and acquainted with a new toy, treat or someone who will check on him or her during the day.

Before you leave, take your pet for a walk or play at home to get energy out prior to your departure. When it is time to leave, don't make a big deal out of leaving. Say goodbye long before you leave then leave calmly.

Try a Calming Supplement
The survey revealed that 65% of respondents plan to use a nutritional supplement to help their dog or cat cope with any anxiety a new routine brings. Over the counter calming supplements like VetriScience Composure chews can help pets relax during stressful times without changing their personality or energy level. Calming supplements come in bite-size chews or a liquid dosage and can help relieve stress for dogs and cats of all breeds and sizes.



"Fear and anxiety disorders affect 23 million dogs in the U.S. alone," DeLomba said. "Supplements may offer a convenient approach for managing separation anxiety and other behavioral issues. The ingredients in supplements work together to make a positive impact on behavior and anxiousness, which results in a calmer, more focused pet."

Keep Them Stimulated
Don't let your dog or cat feel bored when home alone. Play music, keep a television on or use a white noise machine to create some constant sound. If your pet isn't into watching television, keep him or her busy with a treat-dispensing toy that requires some work. Or stuff a toy with peanut butter, freeze it and give it to your dog when you leave. These ideas can help keep your pet's mind stimulated and encourage him or her to focus on something other than being alone.

Start thinking about a plan for your pet and ask your veterinarian if you have concerns about behavioral changes. Learn more and find the full survey results at vetriscience.com.

Published with permission from RISMedia.
9 Tips to Help You Control Your Spending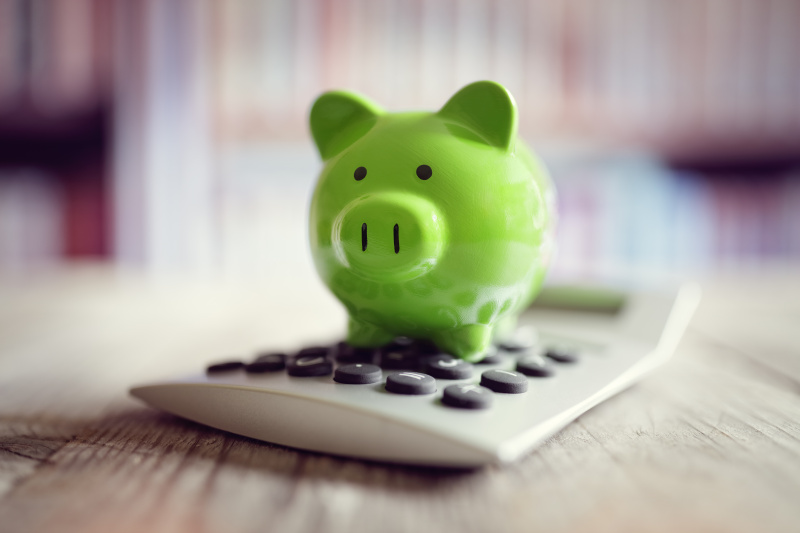 Let's be honest: Spending money can sometimes be too easy for our own good. With a few purchases here, a few purchases there, bills and receipts add up quickly, and before we know it­–poof!–it seems like our money has disappeared.

Only it wasn't a magic trick; it was likely a lack of self-control, financial awareness, or both. If you find this disappearing act happening often or simply want to start saving more money, try these nine tips from American Consumer Credit Counseling to help you reign in your spending:

Track spending. Tracking where your money goes can be easy. Certain apps will help you track what you are spending your money on so you can see where to cut back.

Try cash only. To help control spending, take out only the money you need. By using cash, you physically see your money leave your hands and won't be left with any surprises.

Budget. It's important to have a budget. By creating one, you establish a spending plan to ensure you always have enough money for necessities.

Make a list. Write a list of what you need before you go shopping–and stick to it. This'll help you avoid spending extra money on impulse buys.

Take your time online. When shopping online, don't buy things without considering if you really need them. If you're tempted to buy an item, put it in your cart. Then take a few hours or a few days to think it over.

Compare prices. Comparison shop before you buy, especially when you're making big purchases. Check out a few stores and online options to find the best price and look at similar items.

Live within your means. Only spend what you have. Maybe it's time to stop using your credit card altogether and stick to your debit card or cash.

DIY. If you have a small project around the house, do some research and fix it yourself instead of spending the extra money to have someone do it for you.Understand needs vs. wants. Needs are the things we can't survive without, such as housing, clothing and food. Wants are the things that'll make our lives more pleasurable but aren't essential for survival, such as travel and entertainment.

Published with permission from RISMedia.
How to Manage Taxes If You Own a Rental Property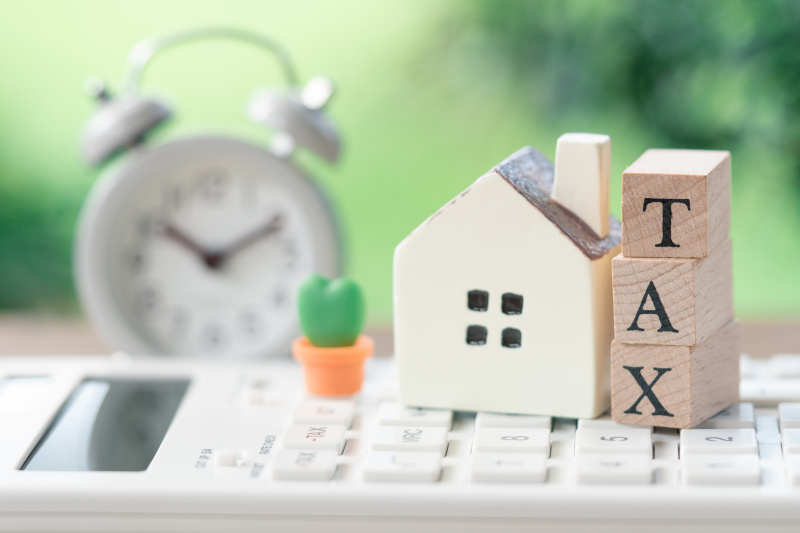 Renting out a property can be an excellent way to earn a living or to supplement your income from a job. It's important to understand what types of information you'll need to include on your tax return and to keep accurate records to avoid penalties.

What's Considered Rental Income?
You'll have to report all rental income on your tax return. That includes any regular rent payments, as well as rent paid in advance. If a tenant pays you to cancel a lease, that also counts as rental income. If a renter pays any of your bills, such as utilities, or provides services in lieu of regular rent payments, the cost of those bills or the fair market value of the services provided must be counted as rental income.

If a tenant pays a security deposit to cover the last month's rent, that should be counted as rental income when you receive the money. Don't include a security deposit in your income if you plan to return the money when the tenant moves out. If you keep all or part of a security deposit to cover damage to the property or a violation of the lease, that money needs to be counted on your tax return as rental income.

Which Expenses Can Be Deducted?
You can deduct property taxes, mortgage interest, management costs, maintenance, utilities and insurance. You can also deduct expenses paid by a tenant if the Internal Revenue Service considers those deductible rental expenses.

You may not deduct the cost of changes to improve or restore a property or to convert it to a different use. You can deduct depreciation to recoup some or all of the cost of improvements.

How to Prepare for and File Your Taxes
Keeping accurate and complete records throughout the year will make things easier when it comes time to file your taxes and will help if you get audited. Include all money received for rent and all costs associated with ownership, management, maintenance and repairs, as well as costs to travel to the rental property to perform maintenance and repairs.

In most cases, you'll need to report your rental income and expenses on Form 1040, Schedule E. The IRS has instructions to help you figure out which income and expenses should be included and how to calculate depreciation. If your expenses are greater than your rental income, or if you use a property that you rent out as a personal residence some of the time, the amount of loss you can deduct on your tax return will be limited.

Seek Professional Assistance
Owning a rental property can be lucrative, but you need to be mindful of how it can affect your taxes. Talk to an accountant so you understand what you must include on your tax returns, and keep detailed records of all income and expenses. If you don't want to handle record-keeping yourself, hire professionals to make sure everything is in order.

This article is intended for informational purposes only and should not be construed as professional or legal advice.

Published with permission from RISMedia.
3 Tips to Help Your Kids Love Veggies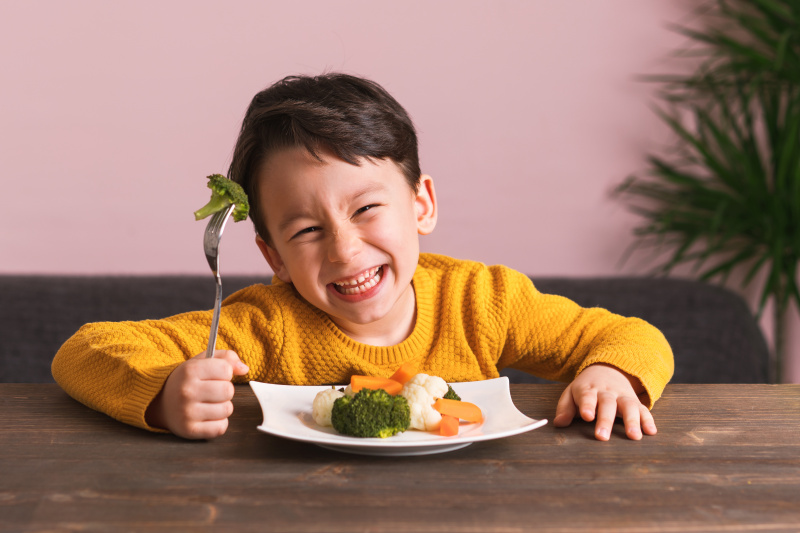 Getting kids to eat their veggies can be hard to navigate--especially if you hope that they'll eventually enjoy them. Thankfully, giving children the opportunity to love new vegetables is not as hard as it can seem. With a few tips that allow you to give your kids autonomy with their food options, you'll soon find them reaching for the veggies each meal.

Take A Field Trip
Visit a nearby farm; taking children on a field trip to see where fresh food comes from is an excellent way to get them familiar with fresh vegetables before they ever consider needing to take a bite. Many farms offer tours or family days. These tour days not only show kids the labor and love that goes into growing your food, but also includes activities and games. Consider taking your kids along for a fun day where they can bring home a souvenir in the form of a veggie to eat later.

Let Them Decide
As a child, many things are chosen for you. From when to sleep and where to play, adults set the parameters for the day. When it comes to food, giving your child a bit of extra autonomy can make meals fun instead of a battle of wills. Take a quick trip to your favorite grocery store or farmers market and let the kids decide what veggie they would like. Let them choose a favorite, or ask them to pick a new item they haven't seen before. A great weekend activity, this can be an exciting way for parents to branch out and try a new recipe, and can give children the power of autonomy over their food. Just be sure to make it soon so your child's excitement doesn't waine. Making the food a week later and forcing them to eat it defeats the purpose.

Make Them Sous-Chefs for the Day
Kids love to help, and they love messy fun. Get them in the kitchen with you helping whenever age appropriate. Truly young children can assist with stirring and mixing ingredients, while older children may be able to cut soft foods or stir items cooking on low heat. Having children become active participants in the cooking process can make them appreciate the care that goes into meal preparation and get them excited about the end result.

Getting your kids to love veggies may be a slow process, but it doesn't have to be a battle. With a few tricks of your sleeve, it can even be fun.

Published with permission from RISMedia.
5 Signs It's Time for a New Mattress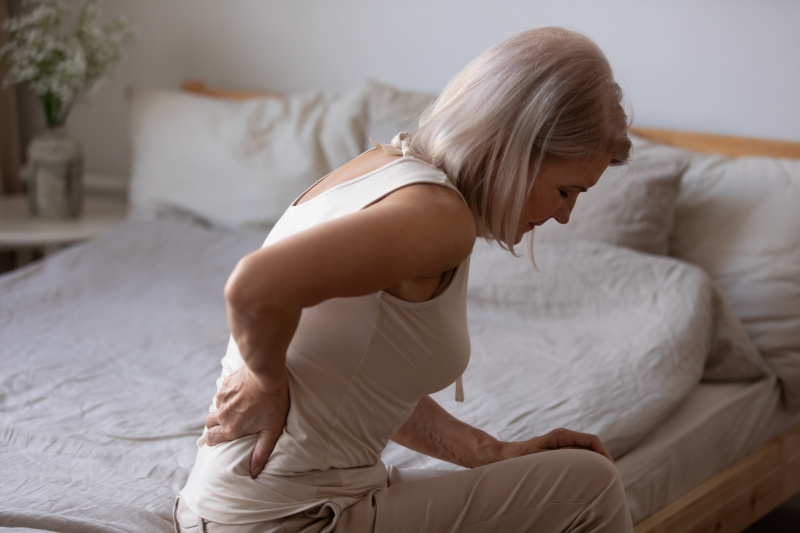 A good night's rest helps you have a good day, not to mention stay healthy and alert. But if your mattress no longer gives you the proper comfort and support, it could mess with the many benefits of quality sleep.

Is it time for you to buy a new mattress? To help you decide, Consumer Reports offers these five signs that your mattress might be shot and worth replacing:

1. It's a little lumpy. Lumps or deep indentations can happen over time, no matter which materials a mattress is made of. It may also sag, causing you to roll to the center.

2. The foam is failing. Spilling water on certain types of foam may cause damage to the adhesive between the layers, causing them to shift. The foam may also just degrade over time.

3. You're waking up sore. A worn-out mattress might no longer support your spine's natural curve, causing stress to other parts of your body as you sleep. If you're suddenly waking up with unexplained soreness, your mattress might no longer be giving you the support you need.

4. You can feel the foundation. Sleeping in the same spot every night can compress the layers so much over time that you can begin to feel the bed slats or whatever else the mattress is placed on.

5. The springs are poking you. Ouch! If you've moved your mattress often or sat in the same spot for extended periods of time (such as when watching TV in bed), you've probably pushed its innards out of alignment and a spring might've been pushed out of place.

If your mattress is still in good shape, Consumer Reports also offers a few simple tips to help it stay that way.

For example, you should rotate and/or flip your mattress at least twice a year to prevent long-term pressure in certain spots from denting or otherwise damaging those areas. Check the manufacturer's instructions to learn when and how to perform this duty properly for the type of mattress you own.

Another way to help preserve your mattress is to avoid unnecessary stress caused by, say, sitting at the edge to put your shoes on or bouncing in and out of bed. The gentler you are with your mattress, the longer it'll likely last.

Sweet dreams!

Published with permission from RISMedia.
10 Household Cleaning Tricks Using Vinegar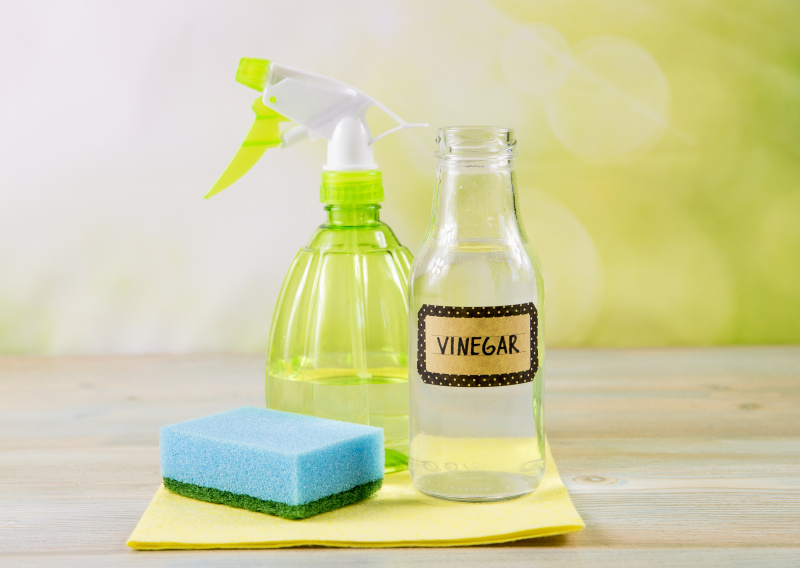 Commercial-grade cleaners may make your home sparkle, but many have chemicals that can be hazardous. If you want to clean your home using natural products, try using vinegar, a non-toxic agent, in these 10 ways:

In the kitchen, vinegar can be used in place of appliance cleaners.
Clean your refrigerator's ice and water dispenser by running vinegar through the system. Flush the vinegar out by running water through the system for 30 to 60 seconds.
Deodorize the garbage disposal by pouring in half a cup of baking soda and half a cup of vinegar. Let sit for five minutes, and then run hot water down the disposal.
Rid your dishwasher of mineral buildup by pouring half a cup of vinegar into the reservoir and running an empty cycle.
To clean a grease-splattered oven door window, saturate it with vinegar. Keep the door open for 10 to 15 minutes before wiping with a sponge.
In the bathroom, vinegar can help maintain plumbing fixtures.
Rid faucets of lime deposits by tying a plastic bag containing one-third to one-half cup of vinegar around it and leaving it there for two to three hours. Wipe down with a sponge, and scrub any remaining deposits with an old toothbrush. The same approach can be used to remove buildup on a showerhead.
To clean the toilet bowl, pour in a cup or more of vinegar and let it sit for several hours or overnight. Scrub well with a toilet brush and flush.
Vinegar and baking soda can unclog and remove odor from a tub drain. Pour half a cup of baking soda in the drain, followed with two cups of hot vinegar. Immediately plug the drain with a rag to keep the bubbles contained for 10 minutes. Rinse by pouring a kettle of boiling hot water down the drain.
In the laundry room, vinegar can help preserve your garments.
Forgot you left wet laundry in the machine? Pour a few cups of vinegar in the machine, and wash the clothes in hot water. Run a normal cycle with detergent to rinse the clothes.
Remove coffee and tea stains on clothing by flushing the area with vinegar, rinsing and repeating. For wine stains, saturate the spot with vinegar and allow it to stand for several minutes. Wash as normal.
Restore yellowed clothing by soaking garments overnight in a solution of 12 parts warm water and one part vinegar. Wash them the following morning.

These are just some of the (endless!) uses for vinegar. How will you use it in your home?

Source: Mizkan Americas

Published with permission from RISMedia.